The Restaurant
The Drunken Oyster is a concept brought to you by Chef Rory Schepisi and her team at Shuck it llc.
Amarillo has had a lack of venues offering fresh fish and shellfish for years, so Chef Schepisi decided to change that, She created and designed The Drunken Oyster concept to be reminisce of the Early days of the French quarter in New Orleans.
The Drunken Oyster atmosphere will bring you into the Heart of the French Quarter, With the sounds you hear on the streets of French Quarter,  Gas Lanterns, Heavy Drapes, aged Brick and Library laddered bar. The food is a compilation of Cajun Inspired dishes and fresh flown in daily Seafood and Oysters. The Drunken Oyster also Offers Aged Certified Angus beef Cuts. There is something for everyone, Salads, burgers, Po Boys, Gator, Crawfish,to name a few options.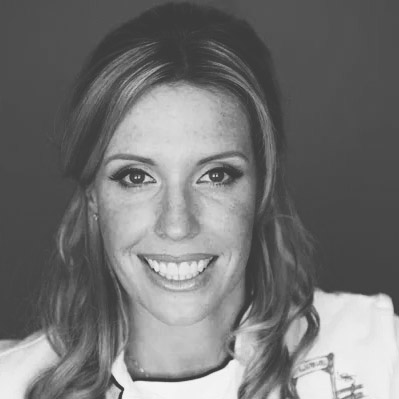 About the Chef
Best known for her Culinary passion and influence in the Texas panhandle, Rory has made a name for herself with in the the culinary and Hospitality world. She has collaborated with some of the top chefs in the country. She has appeared on the Today show, Rachel Ray, Dr. Oz and was a finalist on Food Networks, Food Network Star. Rory also is known as a brand ambassador for Certified Angus beef and a regular on KAMR NBC Studio 4 "Cooking with Rory."
She Is the founder and CEO of Forking Good Hospitality Restaurant group. At 20 she opened her first restaurant Bourbon Street in Bergen County New jersey, Rory opened her 3rd Restaurant, Drunken Oyster, in Amarillo Texas in 2017, which has grown to be known as one of the best restaurants in Amarillo. Throughout Covid Rory and her team of over 150 fought to stay relevant in the culinary world. During the Covid pandemic, Rory and her team persevered and built Savor Tapas Bar, a first for Amarillo. Rory was one of a handful of chefs to be honored with a grant from the James Beard Foundation in 2020. With her third concept in Amarillo in the works, Rory is constantly creating new and fun concepts to bring to the Panhandle area. Stay tuned! Rory was also honored to be selected with only 80 other female chef operators by the Texas Restaurant Association.